14 juillet 2021
Renewal of Thymox's Website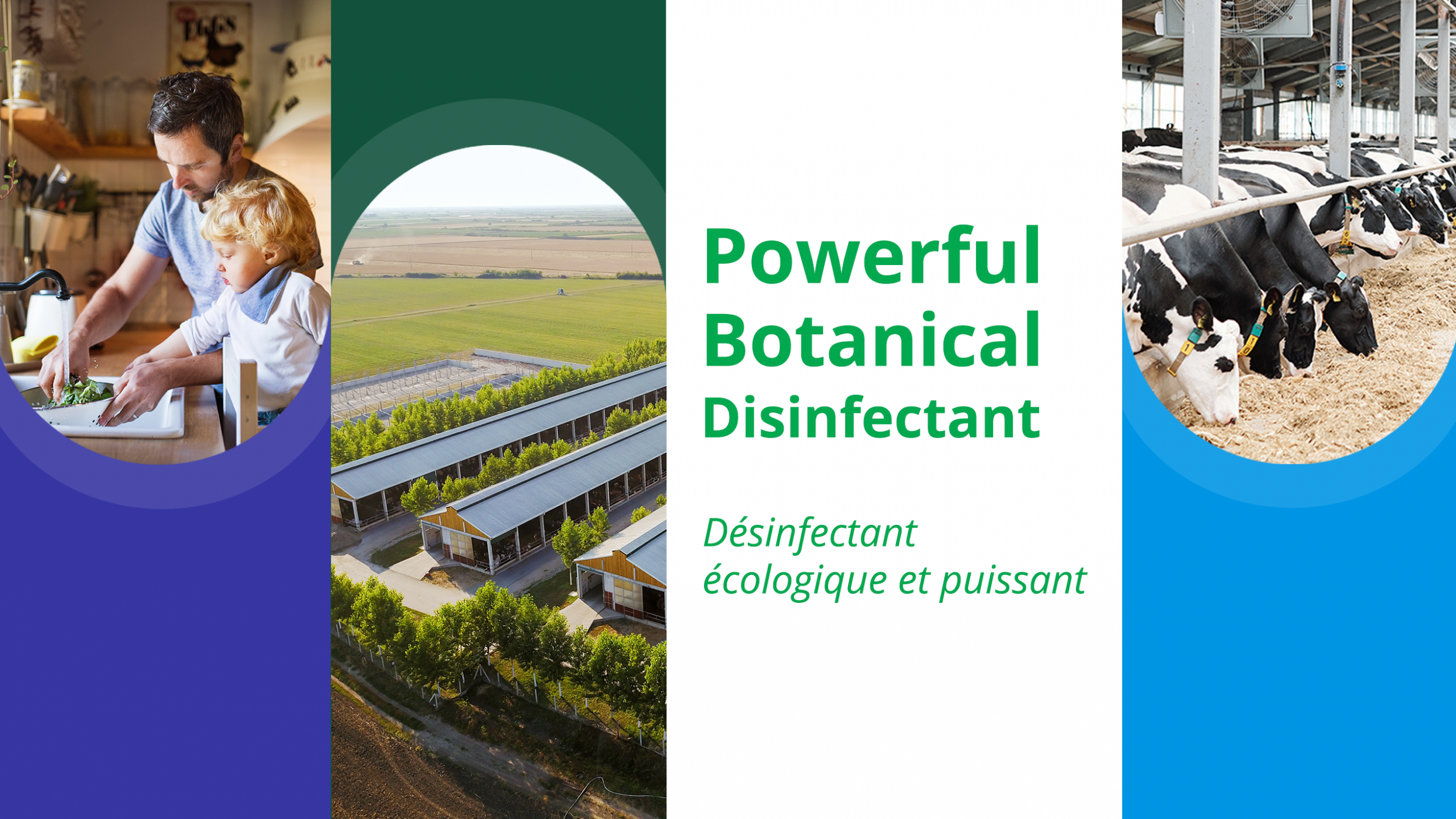 Laboratoire M2 better known under the brand Thymox announces the launch of its new digital platform. The website has been completely redesigned to offer those interested in our technology an instinctive navigation and a search for information. Thus, the visitor quickly accesses the scientific data attesting to the power of the botanical disinfectant. It also easily hides the different points of sale of products around the world as well as the opportunities of distribution.
Renewed image for Thymox technology
The sleek platform combines blue and green, flagship colors of the Thymox brand. The eco-responsible positioning of the range of domestic, institutional, and agricultural disinfectants is also based on the integration of visuals that evoke biodiversity. Indeed, Thymox technology is based on the power of its botanical active ingredient, an uncompromising choice compared to traditional disinfectants.
In addition, the site offers a balance between the popularization of scientific data and the presentation of differentiating characteristics that invite the avant-garde to a responsible gesture for the health of populations and our environment. In addition, the rubrique "Resources" allows the downloading of technical documents.
The power of a traditional disinfectant, without compromising on health
The latest scientific evidence shows that botanical disinfectant kills 99.9% of bacteria and stops the COVID virus faster than traditional disinfectant products. The effectiveness of Thymox technology is recognized by the U.S. Environmental Protection Agency (EPA) and Health Canada.
An invitation to shape the world of tomorrow
Under the heading "Working together", Laboratoire M2 calls on business partners to become distributors of Thymox products or to integrate Thymox technology into their product range. Indeed, the M2 Laboratory team wishes to share its expertise and support companies in the process of validating the feasibility of the project until it is deployed on the market.
"All pioneering brands leave behind what is to go towards the promise of what could be." The invitation is issued. General public, distributors, and investors; let's work together to shape the world of tomorrow.
Discover our new website!
Back to news