July 24, 2017
THYMOX™ Announces Enviro-Tech as Exclusive North American Distributor for Dairy Market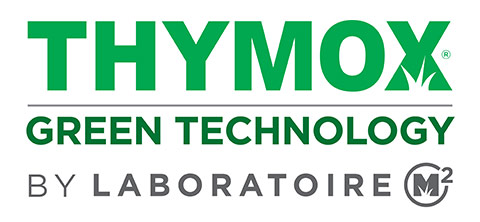 Partnership Provides Much Needed Dairy Farm Access to Greentech Footbath Products — Highly Effective, Yet Friendly to Animals, People and Environment.

THYMOX™, the innovative, botanically-derived brand of animal health products by Laboratoire M2, has announced an exclusive North American distribution agreement with Enviro-Tech LLC, a subsidiary of Eakin Enterprises Inc., for THYMOX FOOTBATH™ and THYMOX HOOFCARE™. The distribution agreement will significantly accelerate the commercialization of THYMOX in the world's most valuable dairy market.

"We are very pleased with our new commercial partner, Enviro-Tech, as they operate the largest and most developed delivery system and sales network for diary hoof care products in North America," said Frank Palantoni, CEO of Laboratoire M2, makers of THYMOX. "We know that dairy farmers are looking to replace harsh chemicals used in traditional footbath solutions with highly effective, botanically-derived products like THYMOX, which are safer for animals, humans and the environment. With Enviro-Tech's, tremendous experience, sales reach and professionalism, we are now able to bring our much needed, innovative products to North American dairy farmers coast to coast."

John Eakin, CEO and founder of Enviro-Tech notes, "We've been in the dairy footbath business for over 30 years, so we've seen firsthand the spread of digital dermatitis, and know the current footbath methods are not sustainable. For example, while copper sulfate, which is found in traditional footbath solutions, works well enough, it's not biodegradable. In addition, studies have shown that copper sulfate accumulates in fields where footbath by-products are spread. This becomes problematic because copper sulfate is phytotoxic and causes lower crop production and nearly irreparable soil and environmental damage." Eakin continued, "With THYMOX we are giving farmers a new, effective way to combat digital dermatitis without mortgaging the health and productivity of their fields."

"This is just the beginning." commented Ulysse Dandurand, V.P. of Sales at Laboratoire M2, "Our laboratory team is now developing THYMOX antimicrobial products which are as effective as tetracycline in killing the bacteria in hoof lesions, and will lead to better healing of digital dermatitis sores. The traditional antibiotics used to treat digital dermatitis hoof lesions are facing public, scientific and regulatory pressures, and as a result their use is becoming increasingly more restricted." Dandurand added, "Our aim is to provide a complete solution for hoof lesions that are both safe, and effective. In addition to hoof care, we are also working on a THYMOX anti-microbial application for Salmonella Dublin, a serious illness that affects farm personnel and veterinarians, sometimes requiring hospitalization."

The Enviro-Tech agreement also includes Western Canadian rights to distribute THYMOX HOOF™, the only footbath product approved as a veterinary drug, and continues the company's international expansion. In 2016, THYMOX successfully penetrated the Chinese dairy market of an estimated 10 million dairy cows. "There is a big need to replace existing toxic and resistance causing products in nearly all animal health categories with better antimicrobial technologies, our platform can be used in almost all of them. The timing couldn't be better for THYMOX," Palantoni concluded.
About Laboratoire M2
Laboratoire M2, based in Sherbrooke, Canada, has a well-respected reputation for product innovation and expertise in environmentally sustainable, green disinfection and bio-security technology under the trademark THYMOX™. The company markets a range of leading biodegradable, environmentally compliant (UL Ecologo2794), disinfecting and anti-microbial products based on their proprietary technology platform. Animal health products include THYMOX HOOF® which is used to control the spread of treponemes and other bacteria that cause digital dermatitis (DD). There are an estimated 270 million dairy cows worldwide, producing about $240 billion USD of milk annually, which are susceptible to DD. The expanding availability of THYMOX FOOTBATH offers farmers significantly improved hoof health and enormous productivity savings. Importantly, the use of THYMOX footbaths will remove millions of pounds of toxic chemicals from the farm workplace and the environment. THYMOX also distributes products and ingredients under private label agreements in institutional, retail, and crop protection markets.
About Enviro-Tech
Enviro-Tech is a family owned and operated company, established in Washington State in 1986. Its mission is to provide the highest quality of products and services to the Dairy Farmers of America. It specializes in dairy sanitation, hoof health solutions, automatic and exposure free foot baths (OSHA Approved), biological/carbon based lagoon treatments and crop management. Enviro-Tech services every state in the US, and takes pride in their services, which help dairy farmers meet their ongoing needs of productivity and growth. For more information about Enviro-Tech please visit: etidairy.com
Back to news