Nov. 26 2021
Thymox Disinfectant Spray (US EPA) new directions for use with electrostatic sprayers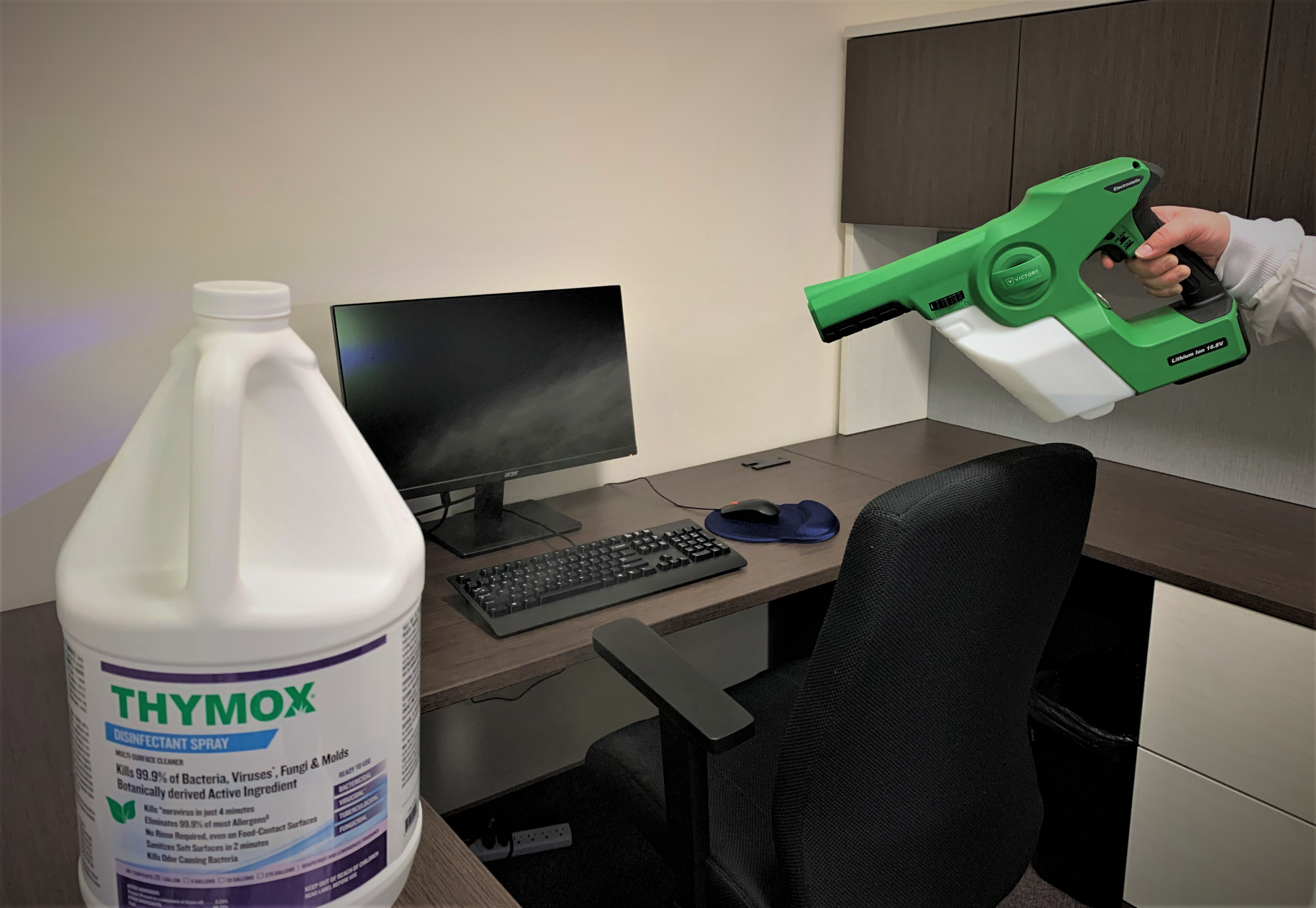 Thymox Disinfectant Spray (US EPA reg. 87742-1), has just added to its toolbox: directions for use with electrostatic sprayers.
Sanitation practices have been overhauled in the past 2 years, and several hygiene professionals have turned to electrostatic sprayers to help with the additional workload.
Thymox is now one of just a handful of disinfectants, and the only one that's botanically-derived, that can be applied using these devices.
Read previous news about this product:
THYMOX® Disinfectant Spray approved by EPA for use against COVID-19 virus
Back to news